Navigate to Our Puppies to view more information on our current, upcoming and past litters.
What sets Hopscotch Australian Labradoodles Apart?
Hopscotch Puppies go home with 1 years membership to the Greencross Vets - Healthy Pets Plus Program
This includes but is not limited to;
unlimited vet consultations
all 1st year vaccinations
detailed health screening
claw clipping
discounted dietary & medicinal savings, to name but a few
Hopscotch Puppies begin their early formative shaping with Pawsitive Connection - Dog Behavioual, Training & Nutrition Experts
New Hopscotch Families receive puppy handling, home preparation and early training classes with their new puppies at Hopscotch prior to the puppies go home date.
From Pawsitive Connection they also receive:
1 month unlimited professional online support
discount to Puppy Classes
Fully paid for by me the breeder @ pups 6th month of life.
Hopscotch adheres closely to Puppy Culture philosophy putting in the time and effort to raise happy, healthy, resilient & operantly switched on pups.

Australia Association of Pet Dog Breeders AAPDB Full Membership
The Association registers breeders rather than dogs, they give credence to ethical breeding (Parental genetics) over pedigree (parental linage).
AAPDB was the first dog breeders Association in the world to require all full members to undergo a mandatory, annual, independent, welfare-focused quality assurance Audit, carried out by a licensed Veterinarian
In June 2019 AAPDB became the only breeder Association in Australia which requires members to have their breeding dogs screened for known genetic defects so that known genetic diseases can be avoided
The AAPDB does not regulate what members breed, but how they breed their dogs, how they sell their dogs, their after sales obligations and whether the dogs they breed are suitable for the families who purchase them.

WHY CHOOSE GREENCROSS VETS?
Greencross are the only Veterinarians offering a preventative health program and they have surgeries throughout many Australian cities & towns.
We have been loving our puppies since birth. Providing new owners with one years membership to Healthy Pets Plus is a small way to help the pups continued health and wellbeing in the future.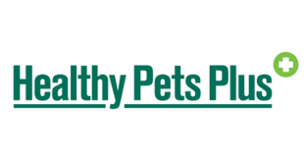 WHY PARTNER WITH PAWSITIVE CONNECTION?

Pawsitive Connection provide arguably SE Queensland's broadest and best group of professional dog behavioural, training & nutritional specialists. We selected this group to provide new owners of Hopscotch pups with online expert support during the first exciting month of transition on the journey of companionship.
Labradoodles are very easy to train, moderately active and athletic, they love to swim & fetch and thrive given mental stimulation. The breed's intelligence and intuitive nature have made them desirable service dogs - but in more recent times- have become very desirable agility dogs!
Pawsitive Connection offer so many inspiring gateways for you and your companion to explore, helping to enhance your bond with each other & enrich both your lives.