Hopscotch Australian Labradoodles Website is under construction, most information is available, please check back periodically for updates to forms, contracts and guarantees, as we expand our genetic testing protocol.
AAPDB Member Number: 17502
Breeder Identification Number: BIN0005411708795
All of our pups come;
* With a 2 year health Guarantee
* Vaccinated
* Wormed
* Microchipped
* Puppy Starter Kit
GREENCROSS HEALTHY PETS PLUS PROGRAM -1 YEAR MEMBERSHIP
Including but not limited to;
- Unlimited Veterinary Consultations
- Free Vaccinations
- Free scheduled Check-ups & Health Screening
- Nail Clipping
- Products, medication & procedure discounts
PAWSITIVE CONNECTION - Animal Training, Behaviour & Wellness Specialist Support
- One month free online Specialist support
- First Puppy Class 10% Discount

Current pups will fall within the MEDIUM size range & generationally described as Australian Labradoodle ALD (WALA Scale)
All COATS are allergy friendly, non-shedding FLEECE and pups range in a variety of COLOURS

You the Purchaser
* Fully committed to procuring a relationship with your new companion using latest positive reinforcement Training techniques and attending, at minimum, a basic puppy training class
* Looking to fully engage your new companion into family social life inside your safe puppy proofed home.
* Can collect your Labradoodle puppy within the Pups 8th week of life
* Fully secured outdoor fence and gardens free from toxic plants and carcinogenic herbicides such as Roundup
* Happy to contractually agree for your new puppy to be desexed at 6 months of age at no cost to yourself
* On acceptance to purchase a puppy, will provide a $600 non-refundable deposit

Me the Breeder
* Adhear closely to puppy rearing Puppy Culture Practise in consultation with Pawsitive Connection professionals
* Pups born and lovingly handled inside our home
* Delighted for you to start new companion visitation from 6 weeks to aid bonding process
* Pups raised on a high quality Paleo diet with introduction to high quality grain free biscuits at 6 weeks
* Finalising WALA registration

WHY CHOOSE GREENCROSS VETS?

Greencross are the only Veterinarians that offer a preventative health program and they have surgeries throughout many major Australian cities and towns.
We have been loving our puppies since birth and providing new owners with one years membership to Healthy Pets Plus is one small way we can help ensure their continued health and wellbeing on departure.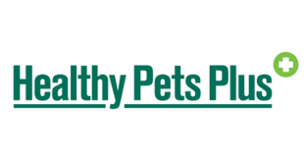 WHY PARTNER WITH PAWSITIVE CONNECTION?

Arguably SE Queensland's broadest and best group of professional dog behavioural, training & nutritional specialists, any query can be expertly handled. Labradoodles are easy to train, moderately active and athletic, love to swim, fetch and mental stimulation. The breed's intelligence and intuitive nature have made them desirable service dogs but furthermore, very desirable agility dogs. Pawsitive Connections offer many inspiring gateways for you and your companion to explore, helping to enhance your bond & enrich both your lives.